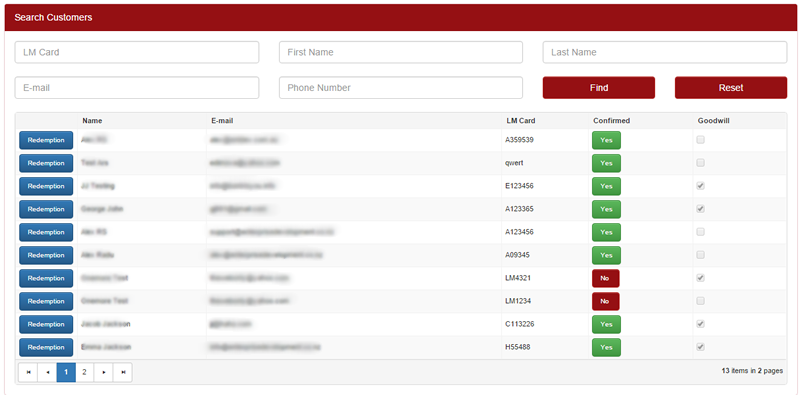 Mexico, the famous Mexican restaurant in Auckland and throughout the country has asked us to design a customer recognition software.
The application we've designed stores the customer details, captures the frequency of visits, spending of the customers etc. and creates downloadable reports based on the details required.
This proves to be a solved problem to a necessity since the data collected can be used as performance indicators and provides a basis for marketing strategy.
The system handles tens of thousands of customers, matching their spending, has a beautiful, easy to use interface, runs fast and can be accessed from wherever internet access exists.
The access to the system is based on user logins, so only a certain number of people can use it.
The beauty of this SaaS system (SaaS = software as a service) is that it can be used from the offices, from the restaurants, from any location, provides a real-time view of the data as it is collected, with the details nicely presented, easy to read. 
All actions are handy to the user, designed with care and thought for at every step, so that the user experience is absolutely great.
There are levels of users that can be set inside the application, every user type having access to certain parts of the application.
A clever emailing system has been designed to interact automatically with the customers when they are signed up in the system. The app handles all the emails interactions gracefully in any situation.
---
Customer Recognition Software, Marketing Software, Customers Management Software, Customers Behavior Analysis Software, Customers Loyalty Software, whatever you're after, however you call it, we will design the ultimate software that will make your life easy and your work a breeze. Call us now!