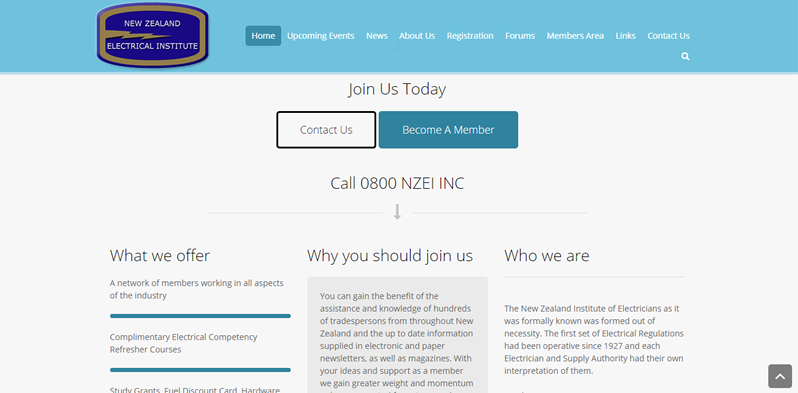 We have designed and constructed the official website of the New Zealand Electrical Institute
The website is structured on Wordpress CMS, making it very easy for the admins to create new pages, update their content, load images and more.
The website features a discussions forum, an image slider, a nice and responsive template with many modules.
It allows the New Zealand Electrical Institute to effectively communicate with their members, post newsletters, collect data from membership application forms, create discussions on forums and more.