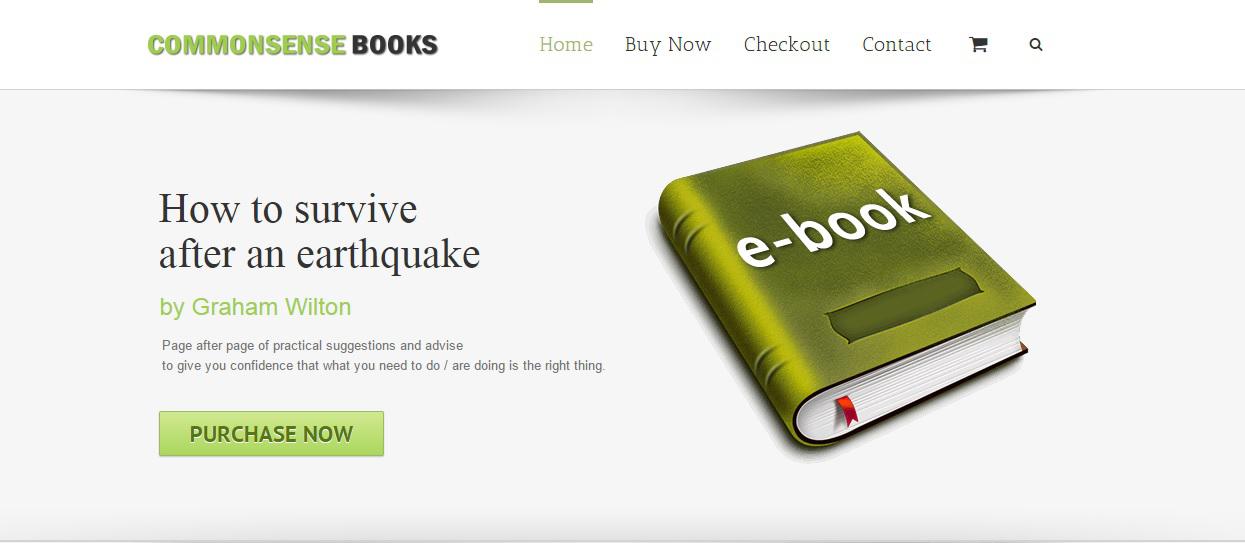 A nice and lite website designed for promoting a useful booklet "How to survive after an earthquake" by Graham Wilton.
The website is practically an eCommerce application powered by Woo-Commerce plugin.
The CMS used was Wordpress for easy integration and complete control of the business.
An extendable and adaptable platform that gives the customer a lot of choices for online sales.
Check it out here: www.commonsensebooks.co.nz