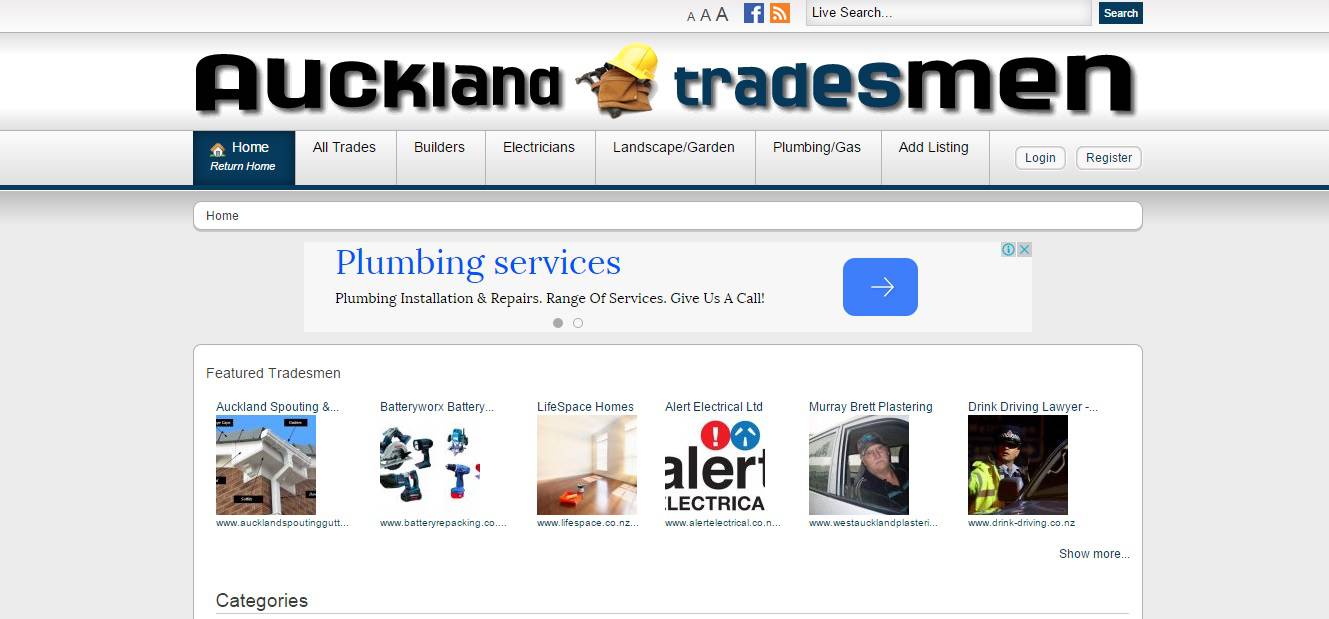 We developed the website for Auckland Tradesmen. A simple and efficient directory for tradesmen where the trade businesses can advertise their services.
Approached by Wireless Media, we have created a web directory for tradesmen. Based on proven technology, this website makes it easy for the administrators to control all the listings. 
We provided all the tools and features to run this business efficiently. Fast, reliable and very easy to use.